Genetics of SCPCD
Protein C Deficiency can be caused by hereditary mutations
Congenital PC deficiency is caused by mutations in the PC gene (PROC), located on chromosome 2 (q13-14).1
The condition can be inherited due to heterozygous, homozygous, or compound heterozygous mutations, as demonstrated below.2
SCPCD involves cases of homozygous and compound heterozygous mutation in the PROC gene.2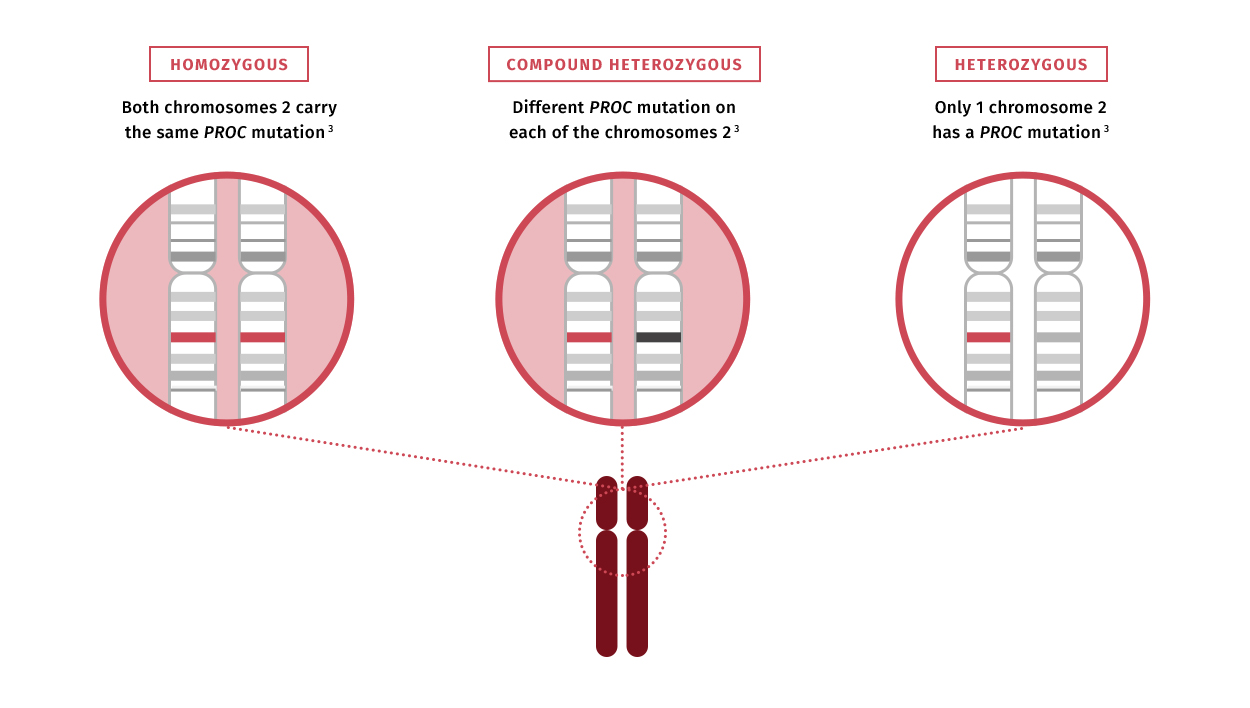 Frequency of the subtypes of congenital Protein C deficiency.4*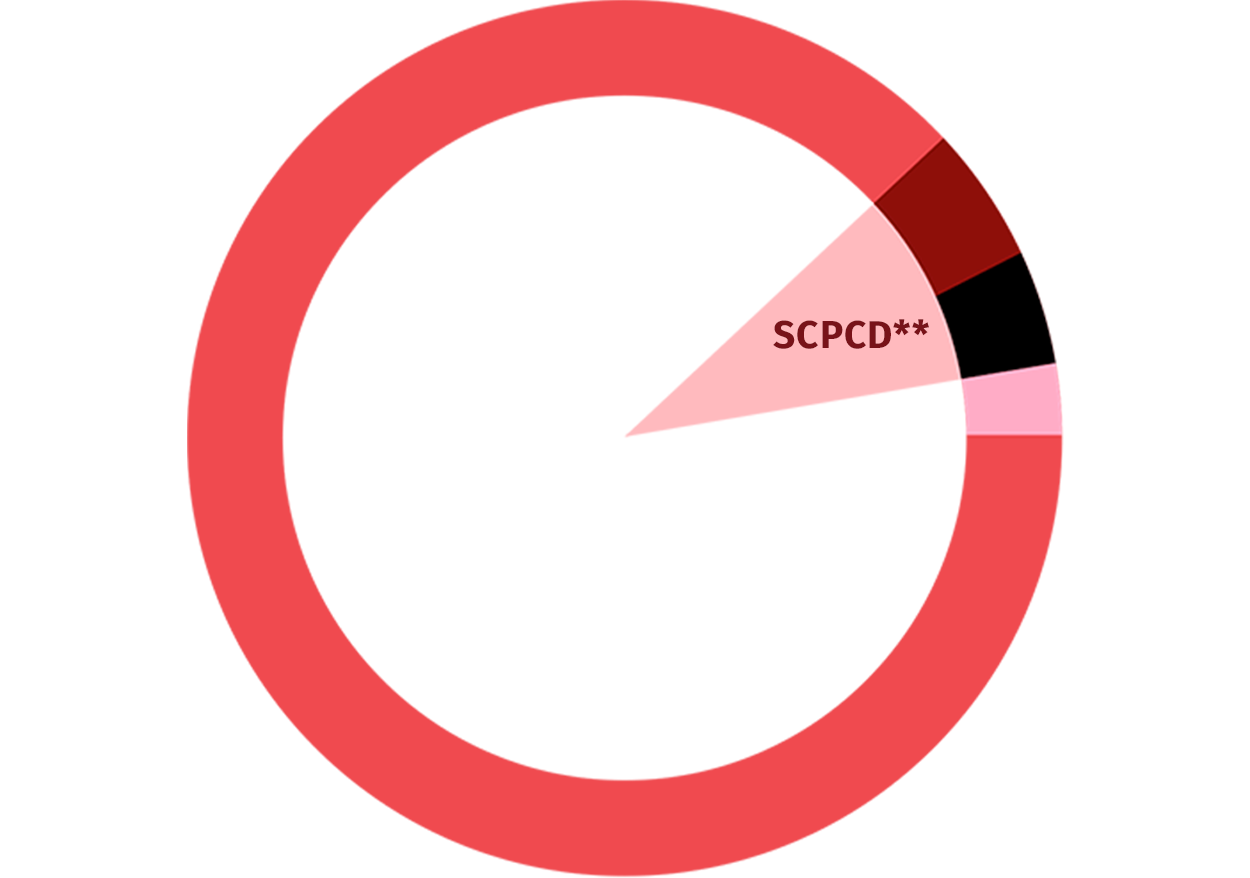 *Data obtained from a mutation database of 331 protein C-deficient individuals from a total of 315 unrelated probands.

**Cases of likely SCPCD2
References:
Patracchini P, et al. Sublocalization of the human protein C gene on chromosome 2q13-q14. Hum Genet. 1989;81(2):191-192.

Chalmers E, et al. Purpura fulminans: recognition, diagnosis and management. Archives of Disease in Childhood. 2011;96(11):1066-1071.

Knoebl PN. Severe congenital protein C deficiency: the use of protein C concentrates (human) as replacement therapy for life-threatening blood-clotting complications. Biologics: Targets & Therapy. 2008;2(2):285–296.

Reitsma PH, et al. Protein C deficiency: a database of mutations, 1995 update. On behalf of the Subcommittee on Plasma Coagulation Inhibitors of the Scientific and Standardization Committee of the ISTH. Thromb Haemost. 1995;73:876-889.